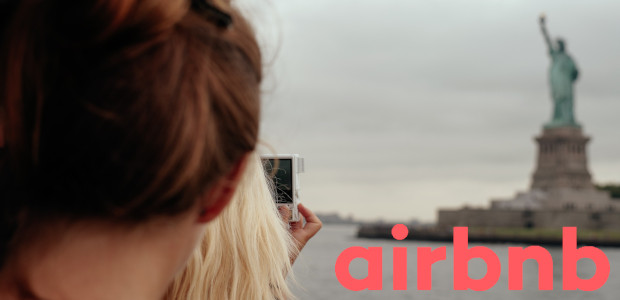 Previously known only in the Western world, Airbnb is currently gaining popularity among whole globe. Every holiday maker looking for relatively cheap accommodation must have heard about it. And some people just cannot imagine their trip without Airbnb.
What makes the website so popular? And what actually is Airbnb? Find the answer in this article and learn how to benefit from Airbnb services.
What is Airbnb?
Airbnb brings together hosts and their potential guests. It allows property owners from all around the world to rent out their rooms, apartments and houses. They may post a description of their rental, add photos, list pros and cons and attach house rules.
Looking through numerous Airbnb listings, a tenant may get in touch with a host, ask questions and discuss all details. If both parties are happy with the arrangements, the only thing a tenant needs to do is make a reservation and pay the arranged price.
At first glance, a system of online house renting may raise doubts. However, the whole transaction is monitored by Airbnb, so tenants are almost 100% sure they are safeguarded against dishonest hosts. Additionally, property owners are verified through the system of reviews, which functions similarly to the one on allegro or ebay. Protection works two ways: hosts may also ask tenants to go through a verification process, which will let them better care for their safety. Cheap accommodation abroad sounds nice enough? Find out how to start with Airbnb.
How to sign up on Airbnb?
Starting with Airbnb is easy. Go to airbnb.com and click "Sign up to claim your credit". You will need an email address or a Facebook account. After you sign up, be sure to complete your account before searching through listings, so a host can decide whether they want to accept or reject your request.
You will be asked to provide such information as a telephone number and place of residence. However, these details will be provided to the host only after you have confirmed an Airbnb reservation. To be a trusted tenant, include a photo or video in your profile. After all, people from all around the world would share their place with you. So it's worth putting your best foot forward.
Another issue is so-called "Verifications" that may evoke particularly strong emotions. Apart from basic details, Airbnb may also ask you to send a scan of official documents. This is to improve safety among the Airbnb community and to make you trustworthy among hosts.
Once you finish completing your profile, you can start searching through Airbnb listing to find a perfect one for you.
How to find a good listing on Airbnb?
A verification system for community members works two way. You check potential hosts, and they may check you. So before you decide to book a reservation, carefully read a host's profile.
Don't give up on those which don't have reviews or recommendations. They might have just started their Airbnb adventure – just like you. Yet, be warned with negative reviews. Such listings should simply be avoided.
When looking for perfect holiday accommodation, use filters for greater precision and finding what you really need. Search results by precise destination which you want to visit, size of the apartment/house or other facilities (air conditioning, Wi-Fi, kitchen access, a smoking/no-smoking room, animal-friendly place, etc.)
Yet, hold on before you click on the "Confirm" button, as…
How to get discount on Airbnb?
Indeed, Airbnb is cheaper than a travel agency, but using it, you can save even more. Below you can find an Airbnb coupon to be used during registration. If you do so, you will get a credit in the amount, which is different, depending on the promotional periods. Currently it is $29.
However, there is one more way to earn even greater travel credits on Airbnb. Of course, it's about promoting Airbnb by referring your friends to the website. For each friend who completes their reservation, you will get a credit to your account worth approximately $15.
Pros and cons of Airbnb
Beyond doubt, the greatest advantage of Airbnb is relatively low cost of accommodation. When booking a hotel room, you will pay much more for the same – or even worse – conditions, while with Airbnb it's only a fraction of the price.
Another positive aspect of the service is location. Thanks to Airbnb, you can stay in the very city center, a prestigious district or a historical tenement house. And the price will still be lower compared to a hotel. What's more, you can stay very close to the spots which you are interested in.
A disadvantage of using Airbnb is payment in advance. It can be particularly troublesome if the trip is planned in some distant future. Another problematic issue is a refund policy.
To use Airbnb, you also need PayPal or a credit card number. Don't forget that apart from the price, you will have to pay occupancy tax, service fees and, usually, cleaning fees.
What else should you know?
First of all, carefully check the house rules every time you make a reservation. You can get your refund on Airbnb even one day before arrival, but it's up to host's goodwill. Unfortunately, what is not refundable is the Airbnb service fee and occupancy tax. I don't know the rules about the cleaning fee. Read Airbnb cancellation terms carefully before confirming your reservation.
Collect your own Airbnb coupon code right now and pay less for your first trip with Airbnb.