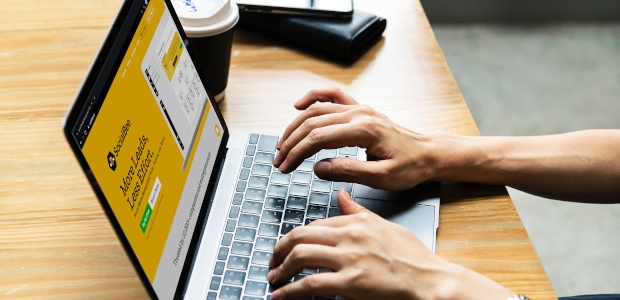 SocialBee is one of those tools that many of us want to have just because it sounds great and it can be super easy to use. The best part with SocialBee is that yes, you can customize it and you can fully adapt it to your own requirements. It's one of the best social media management tools on the market, and the best thing about it is that you get to have complete control over it and the way it works. Not only that, but there are lots of different features to explore too, and once you set it you can easily forget about it. That's the magic with SocialBee, and the fact that there's so much control really makes it an innovative and very professional, outstanding solution for you to use.
Social media management at its best
The main focus for SocialBee is to try and help you create and share posts at the right time. You can create categories with this tool, and that means post creation is a lot faster and more convenient because of that. You can easily mix content across your social profiles, and that will make it easier to share and create evergreen content just to bring in some great results and a very good experience no matter the situation. Once you have the content categorized, you can easily recycle and repost, which will be totally worth it.
There are some other great things to be had in SocialBee too. For example, you have the advanced RSS function to help you showcase information to your customer base. You can also use the Zapier integration to add content to SocialBee on the fly. All the little things matter here because you can show off lots of content and you can bring in great results naturally and without that much of a problem. It totally works and it will provide you with some astonishing benefits every time because of that.
Dedicated tools available in SocialBee
Within SocialBee you have multiple tools, they are split into 5 major categories. These include content discovery, social media scheduling, growth, editorial and social profiles. The idea here is that each one of the solutions is fully customizable to suit your requirements. It's an important aspect to think about, because SocialBee does an amazing job at keeping you fully connected with everything no matter the situation. You really want to make this work and the best way to achieve that is to fully improve and adjust or adapt the process so you can take it to the next level all the time. There are always tricky moments when it comes to fully implementing a good solution, but after a bit of trial and error this tool will work for you.
We like the fact that you can use custom URLs and you can track every click on them. That's amazing and it shows the true power that SocialBee brings to the table. You really want to adapt and implement everything wisely, and it does pay off a lot.
Twitter audience functions
This is an interesting set of tools because it allows you to check the competitor audience, you can even do user research, keyword search, add people to the blacklist and whitelist, manage your account and so on. All of that really helps a lot and you will find the process to be super rewarding and exciting all the time. The best part about SocialBee is that having access to all this stuff does make Twitter management 10 times better. It's a lot easier to handle all of that, and you can fully optimize the experience to make it exactly the way you want it.
Audience analysis
One of the reasons you want SocialBee is because it does make it easy for you to analyze the audience. You really want to know what the audience thinks and how you can connect to them even better. SocialBee will help you assess that and it will find conversations that are relevant for your own situation. You can also see who stopped following you actually. This is a great way to figure out what you can do when stuff like that will arise, will you leave things the way they are or you will go with a more comprehensive plan to tackle everything and just manage the process in a meaningful manner?
Separate services
Although these services are paid separately, SocialBee does allow you access to them and they are worth mentioning. The platform has separate services for hiring a social media specialist, for Instagram growth, content curation or content writing. The great thing here is that you are free to choose the options and features, and the experience itself is actually quite interesting and rewarding at the same time.
SocialBee pricing
SocialBee pricing is pretty easy to understand. The Bootstrap option is suitable for solopreneurs and coaches, Accelerate is for startups and small companies, or you can go with Pro for freelancers and agencies. There will be certain restrictions for each package, based on supported RSS feeds, content categories, posts per category, workspaces, social profiles and so on. Bootstrap is $19/month, Accelerate is $39/month and Pro is $79/Month.
It's great that you have multiple options, this way there's more control over the experience and the results themselves. SocialBee does an amazing job at letting you choose what and when you need, and it's certainly delivering a great value and quality.
Should you use SocialBee?
Using SocialBee for social media management and content creation can work really well. It may not be the most complex tool, but it's quite affordable and it works very well. It offers a lot of customization options, and the best part is that there are things like concierge onboarding and other cool features too. Just consider giving it a try and you will find the results to be very impressive. SocialBee works great, it's fully customizable and the best part is that you can pay only for the stuff you need. They to have some paid services aside from these monthly packages, so there's always an option to choose what you need!
Ready for test drive at no risk? Check out SocialBee coupon code to save some cash.